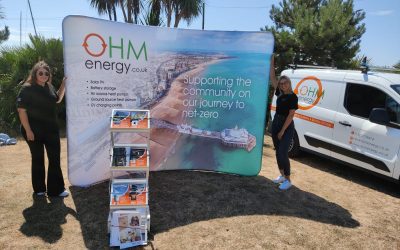 OHM Energy Exhibition materials For our clients OHM Energy, we produced this rather wonderful banner for their stand at the Eastbourne e-fest. It's lightweight and easy to put up. We also designed and printed a range of leaflets and designed ads for the event. In the...
JOIN OUR MAILING LIST
We occasionally send out news and details of special offers.
You can unsubscribe at any time - read our PRIVACY POLICY