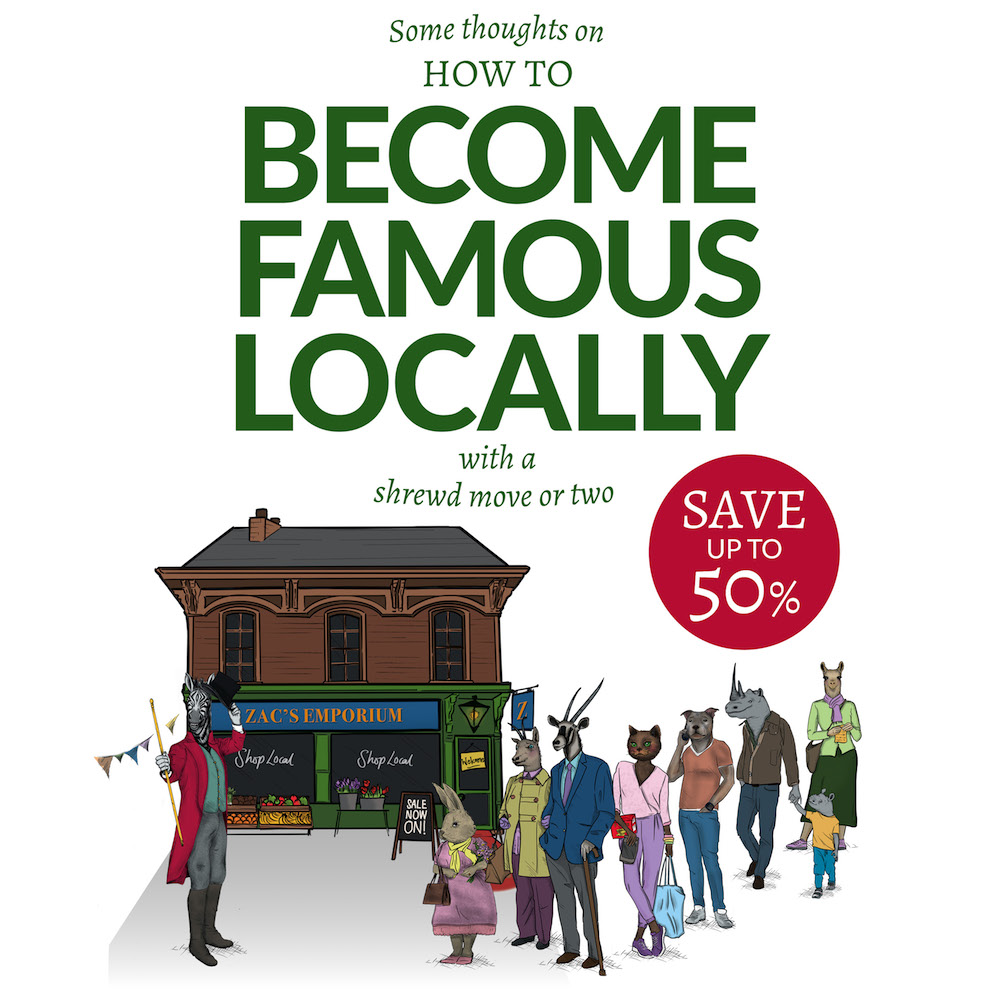 Save on getting noticed
A band of supporters await your next move
Your community getting back in the groove
This time with a twist, now choosing to shop
with those locally found, their preferred stop
'Support local', they chant. So now up to you!
Be just what they need, front of the queue
With pride in your work, new-found loyalty to repay
Serve them well, bring them back, more every day
Shopkeepers, makers, hospitality and the trade
Neighbourhood businesses, it's time to parade
Your audience is listening, stand up tall, raise a hand
Take action, demand attention, shine light on your brand
Blow hard on your trumpet, get praise sung vocally
Be the talk of the town – Become famous locally.
Take advantage of our print, fabric, signage and gift deals to help
your business become the place to go this year.