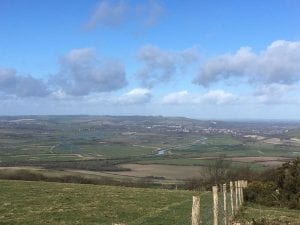 It doesn't stop here
Our Support Wealden initiative is going forward
When we first set up the Support Wealden website, we had envisaged it being a short term project. Something to help businesses let customers know their new opening hours, and for the local community to find out how they could help. Supporting a business on social media, or just keeping in touch, meant a lot.
Now what?
Well, with the lockdown continuing, many businesses have changed the way they work. Some are offering Click and Collect services, some have gone completely online. While others have decided they just need to close and ride it out until they can re-open. But everyone is adapting. We are busy updating their listings on the website, as soon as we get new information.
We have created additional features on the site – logos and images with the listings, some featured listings and a Special Love section. This is for businesses to share offers just with other businesses listed on the site. A social media campaign will start in February and all of our monthly newsletters can now be downloaded from the News page.
Once we can all start meeting again, we will have a get together in the gardens of Pickhams. Until then we are going to start an online event, interviewing one business owner and featuring some music, with a Question and Answer section so viewers can contribute too.
Keep an eye on the website for full details and sign up for the Newsletter.