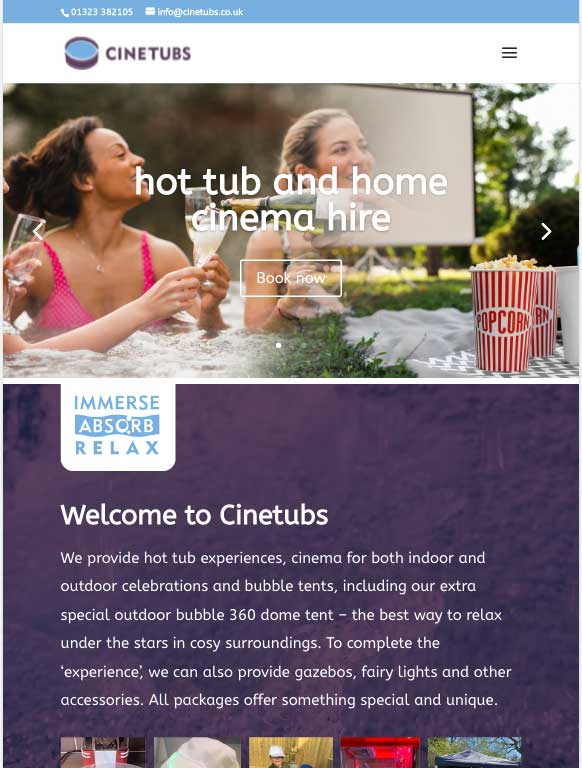 "As a new business with no knowledge of website design, Hailsham Creative were extremely supportive and attentive to our requirements and we are delighted with the result.  Jim has been an integral part of the creative side of our business and we would highly recommend"
Cinetubs
An Ecommerce website
We were delighted to be asked by new business, Cinetubs, to create a booking website for their hot tub and cinema hire. After several online and 'phone meetings during lockdown we came up with a proposal and took this forward to create
The site has a booking feature allowing you to choose the date/s and items or packages you want plus optional extras. A security deposit is also added at the booking stage. 
Visitors create an online account when making a booking so the site has an Account page, plus the usual features of Terms and Conditions and Privacy Policy pages. 
The FAQs page has expanding blocks with more information under 3 different headings. 
This was an interesting project to work on and it was great to work with a brand new business at their exciting first stages.