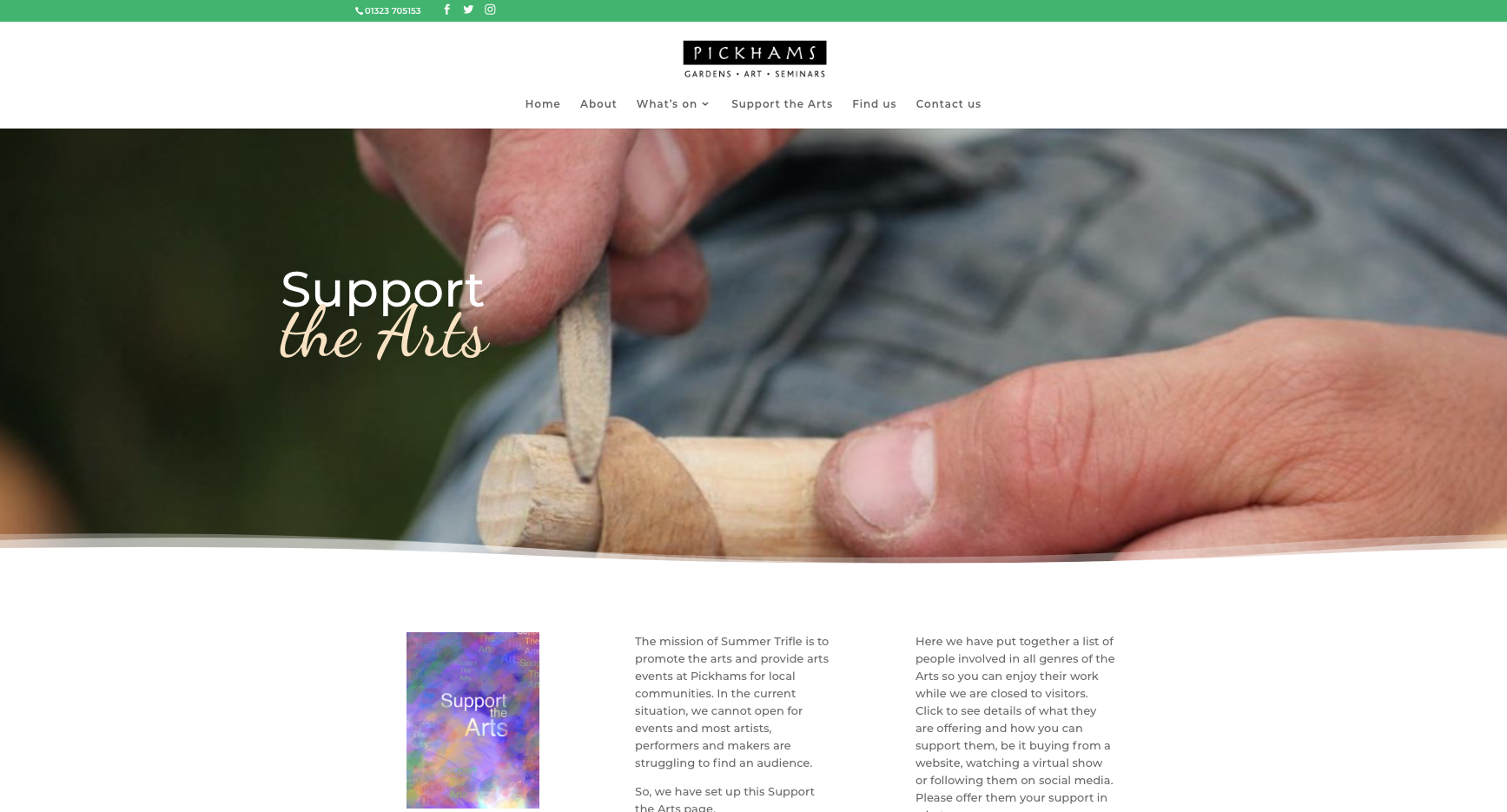 Virtual is really here to stay.
Even when things are back to normal, much of your new audience will stay online.
Many businesses have been able to adapt to the pandemic challenges by going online. Food and drink providers are offering takeaways;  retailers are offering online ordering and click and collect services;  educators, fitness experts and healthcare providers are running virtual sessions;  live music is live-streamed and galleries have gone virtual.
And there's no reason for this new technological revolution to stop when the lockdown ends and pubs, shops and gyms re-open. If you've gone 'virtual' you have probably discovered a whole new audience. Not only have people been bored and searching for things to do online, they've been sharing experiences and recommendations on social media.
There's also been a massive boom in 'Listings' sites. We started two ourselves at the start of the first lockdown: Support Wealden, a free listings site for local businesses, organisations and charities;  and Support The Arts, free listings for all forms of the arts in the South East. And there are lots more out there, all helping to encourage customers to use websites to find services and products.
It will take a while for confidence to be completely restored. A trip to the pub or High Street will feel daunting to many for quite some time even after a vaccine has been rolled out. Online offerings will be a lifeline for those and will help keep your new virtual audience engaged. A new string to your bow!
So, if you haven't yet thought about offering E-Commerce, Live-streaming, Click and Collect or Takeaway, Zoom or Skype courses and sessions, now is the time. There is funding available to help businesses to adapt by using technology – ask your local council. And there is a real 'sharing' culture out there as everyone wants to help businesses to survive.