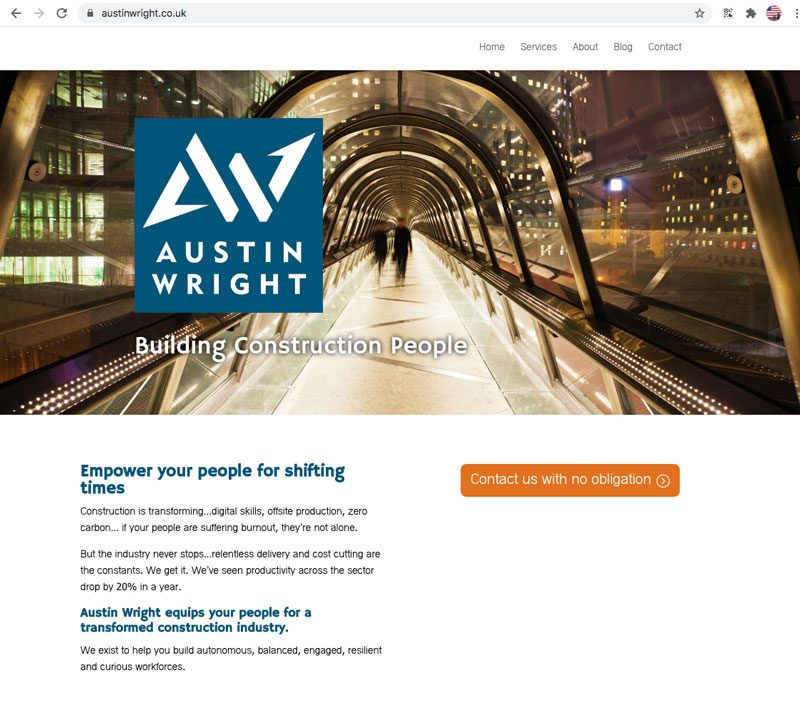 The brief for this website was nice and clear. Mark already had the beginnings of a site and needed to rebrand to a smarter, cleaner look. Keywords for the brief were 'modern' and 'contemporary'. The site needed to portray a professional image, keep a corporate look, communicate clearly what Austin Wright does and the core values of the business.
It makes our task much easier when the client can provide all of the content in one go and Mark worked with Sarah Sheasby of The Story Shed to do just that.
Having previously designed the logo, we then decided on a complementary colour palette for the site. A little bit of creativity was required to prevent the site looking text heavy, so we made a simple 'Hotspot' graphic for the Blueprint For Change section. On the About page, we used a Toggle block for additional text.
We sourced suitable images for the headers for each page (always an absorbing task) and there were only a few minor text amendments once the design was completed. All in all, a very satisfactory project to work on.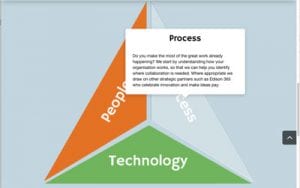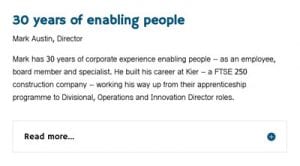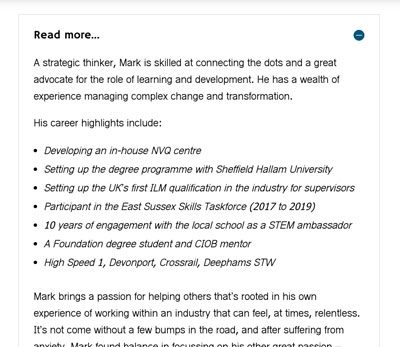 Please have a look at the Austin Wright website and if you would like to discuss rebranding of your site, do get in touch with us.